ACSSZ SPECIALISED LIBRARY
Members have access to the ACSSZ Library. The Library operates as follows:
A refundable deposit of $10 for a book and $2 for a magazine has to be lodged.
The fee for borrowing a book will be $2 for the first month and $4 for subsequent months.
The fee for borrowing a magazine will be $1 for the first month and $2 for subsequent months (A set of magazines - please enquire with the Librarian.)
A maximum of 1 set of magazines or 1 book may be taken out at a time, unless arranged with the Librarian.
Books and magazines may be renewed for a maximum of 2 months to enable access for others. Popular books and magazines, where other members have requested the books or publication, may only be taken out for 1 month. Please liaise with the Librarian.
Books and magazines not returned after 2 months or more will be considered lost, and the member will be required to pay the replacement cost of the book or magazine. In the case of books or magazines which are no longer in print, the committee will determine the replacement cost.
Books and magazines should be treated with care. If they are damaged, borrowers will be asked to pay the replacement cost and the deposit will be held until this has been done.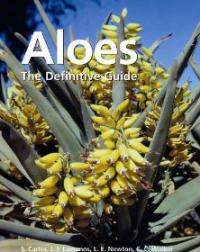 A comprehensive list of the current books in the ACSSZ Library available above for download.
Constant improvement of the ACSSZ Library is one of the Society's aims. As it is our endeavour to acquire the most up-to-date books, it will be necessary to purchase some books, which are well above the average price of $50.00. We ask all members:
- to donate any books that they are not using regularly or offer them for sale to the Society.
- offer books to the library for a limited time.
- books that would be wanted by the Society for the library will be valued by the committee and an offer will be made.
- more recent and up-to-date books on different plant topics will be ordered from publishers around the world as they become available and of course if the Society has funds for it.
ACSSZ MEMBERSHIP AND SUBSCRIPTIONS
New members are very welcome and subscription details are available from the Honorary Secretary at:
PO Box CY 300, Causeway, Zimbabwe
or by emailing aloesocietyzim@gmail.com
Payment of the annual subscription entitles members to participate in all functions and to enjoy all the facilities of the Society, and to receive the society's publications, including: Ingens, the Society's biannual publication, the monthly newsletter and others. Members have access to the specialised library, seed bank, affliliations and ACSSZ resources.
Download our membership form and email along with proof of payment to aloesocietyzim@gmail.com or contact us directly.