ACSSZ UPCOMING OUTINGS, FUNCTIONS & EVENTS
Note: all Outings, Functions and Events are subject to change.
Members please check your email Inbox for updates and details of the Society's Monthly Meetings and Annual Christmas Party. All outings are subject to covid safety protocols.
FULL DETAILS WILL BE MADE AVAILABLE TO MEMBERS IN THE MONTHLY NEWSLETTER, ORTHOLOPHA.
Members receive venues and further details of all Outings, Functions and Events, by email, in their monthly newsletter. Should non-members be interested in attending any of the exciting Outings, Functions and Events, they should contact aloesocietyzim@gmail.com to become a member and receive all the great benefits from ACSSZ.
The "Usual ACSSZ Routine": Days start at 10h00 for 10h30, with Coffee/Tea. Please bring a plate of treats to share. Bring your chair/s and hat/s and in rainy weather, perhaps umbrellas as well!
Remember to bring a clearly labelled plant/plants, or other contribution for The Raffle and Silent Auction. Bring some cash to buy 50c raffle tickets to raise funds for the Society, and stand the chance to go home with a new Aloe, Cactus, Succulent, Palm, Cycad or other treasure!
Auctions are often part of the routine, so keep an eye out for some of the treasures that can be bid on at these meetings.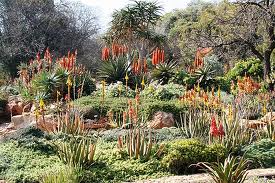 Annual Membership fees:
are due in January each year. Now is the time to renew. Remember for your dues, you get a monthly newsletter, free issues of Ingens as they are published and under normal conditions you are invited to at least 11 choice venues per year. Big-time Bargain Bonanza.
Step 2: pay and communicate your proof of payment:
Local Membership - US$10 single or per couple. US$5 pensioners. US$2 children
South Africa membership - US$10 per year
Regional and Foreign membership - US$40 per year.
Make payment to: A Committee Member in cash (US$)
at the AGM or at the monthly meetings going forward. Be sure to bring US$ cash for the correct amount as change is a big problem. Alternately, make arrangements to drop off dues with Mike Caulfield (please make arrangements with Mike by messaging or calling him on 0772 241 286
Make payment into our Nostro Account:
CABS Nostro Michael Caulfield 11 25107839
Reference: kindly include your Surname as the deposit reference.
Payment using Western Union:
Visit any Western Union agent or on the Western Union site and quote:
"Mike Caulfield" and ID "714896 W 00"
The sender will receive a mATCN code, which should be sent to
+263 774 257 791 or aloesocietyzim@gmail.com
You may need to supply 2 email addresses as below:
aloesocietyzim@gmail.com and mcaulfield38@gmail.com
Funds are instantly routed to the Society in Zimbabwe
Payment method currently unavailable
CABS Platinum: Aloe, Cactus and Succulent Society Acc#: 1002 616 336
Reference: Kindly include your SURNAME as the deposit reference)
Payment method currently unavailable
Ecocash: 0772 255 784 (Doreen Richards) Please message your SURNAME and REFERENCE.

ACSSZ MEMBERSHIP AND SUBSCRIPTIONS
New members are very welcome and subscription details are available from the Honorary Secretary at:
by emailing aloesocietyzim@gmail.com
Payment of the annual subscription entitles members to participate in all functions and to enjoy all the facilities of the Society, and to receive the Society's publications, including Ingens the Society's biannual publication (number of publications may differ year to year), the monthly newsletter, Ortholopha and others, and have access to the specialised library, Seed Bank, Affiliations and ACSSZ resources.
Payment using World Remit - not for use after 2019.
Go to www.worldremit.com
Register as a sender
Select EcoCash as money transfer medium
Use your bank account, debit card or credit card to transfer funds
Funds are instantly routed to the Societies EcoCash wallet in Zimbabwe